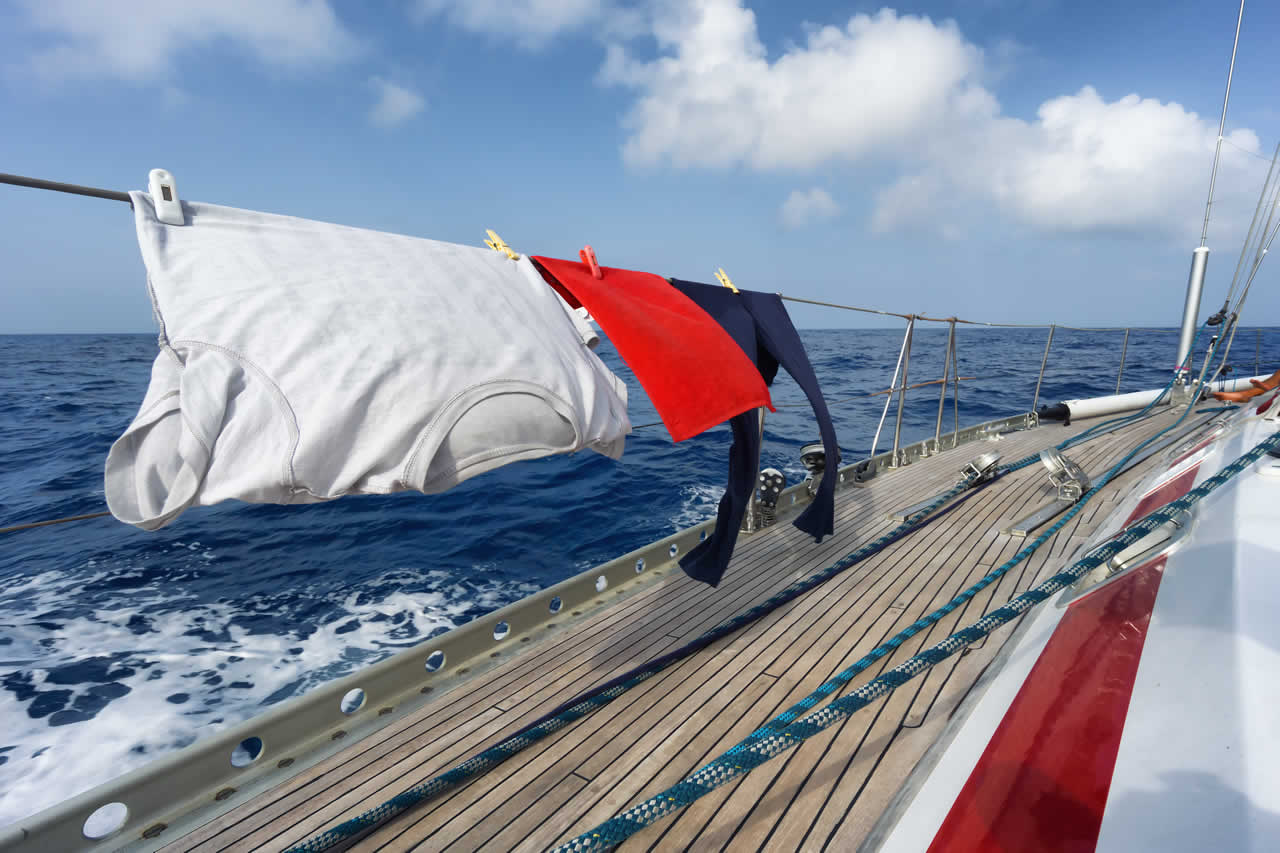 15 Jul

Laundry for boats in Palma de Mallorca

At Ecowashdry.es, laundry for boats in Palma de Mallorca , we provide home delivery service for boats on the island of Mallorca. We take care of collecting the clothes and we deliver them washed and ironed in the nautical port or your own boat.

We do the laundry of your boat.
Every year the number of tourists visiting the island by boat increases and having a laundry service at home in Palma de Mallorca to have all their clothes clean and dry is very useful. Washing your clothes if you travel by boat can be a task that takes a lot of time out of our vacations. At EcoWashDry we offer a quality marine laundry service to wash and dry your clothes during your holidays .
At Ecowashdry we pick up and deliver your clothes in marinas throughout the island so you can wash and dry your clothes without having to travel. We have extensive experience in the sector. Entrust us with your clothes and enjoy your free time while we wash your clothes and deliver your clean and dry laundry directly on your yacht.
We pick up your laundry and deliver it clean on your boat.
For your comfort we move to the marina where your boat is and we go to remove your clothes. We make your laundry and we deliver it on board . Doing the laundry by boat will no longer be a problem.
Our boat laundry service will allow you to save time and enjoy your holidays in Mallorca. Leave your clothes in our hands, we offer a fast, economic and effective service so that you save time and money. Our goal at Ecowashdry is for our clients to enjoy their free time on vacation.
We deliver your clothes clean, dry and folded. If you wish we also offer the possibility of delivering ironed. In addition, we also have a garment repair service. These services have an additional supplement. We have two types of rates depending on the amount of clothing you need to clean. Small washes of up to 8kg or large castings of up to 12kg. At Ecowashdry we can wash clothes as well as sheets, towels, bedspreads, tablecloths etc …
The philosophy of Ecowashdry laundry for boats is to offer a quality service so that you can enjoy your stay in Mallorca without worries. Our method of work is to offer you a good service in a record time and with a competitive rate. We wash your clothes with great care and carry out collection and delivery of your laundry in ships and ports throughout the island of Mallorca .
If you need a boat laundry service do not hesitate and call us at (+34) 667781443 or contact us through our email ecowashdryexpress@gmail.com at Ecowashdry we are experts in collecting and then delivering clean clothes on boats . We take care of everything so that you can enjoy your holidays in Mallorca on board your boat.